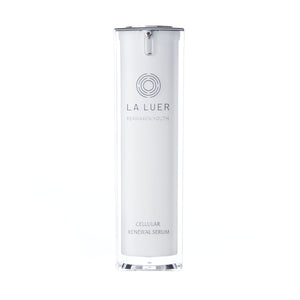 worked wonders on my sensitive skin
I'm 60 this year and have red sensitive skin, along with the fine lines you get with age.
I've tried retinol, as recommended by so many, and even when using a pea sized amount, it leaves my skin red, flaky, and also hypersensitive- anything I apply will sting...
I started using this serum, because it works wonders on sensitive skin.
This serum has not only brought back my glow, but calmed my skin- I use 2 pumps morning and night. I've been using it for 2 years now, and it helps with my skin texture and most importantly, the redness. My skin is happy, healthy, and I get so many compliments from my friends. I have them hooked as well!
My daughter always tells me to not do anything extreme.. but i never listen, so when I do, and my skin gets sensitive, I resort back to just using this serum + my go to La Mer cream.
LOVE LOVE LOVE
Wow. My skin is looking and feeling amazing.
Amazing serum!
Cellular renewal serum made super dry skin hydrated after using it over a month. I highly recommend using it after using Mira!
Amazing
I have been using this serum for a while now and I can't live without it. It somehow helps with my acne and without it I always break out. I will be a customer for life!
---